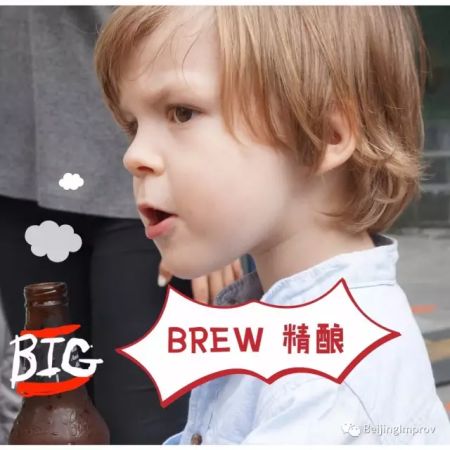 夏天已经进入了它最疯狂的阶段,高温肆虐,暴雨接二连三,面对这样的天气,我们不要抱怨连天,唯有举杯狂欢才能与之抗衡。我们很荣幸地获得了"BIG Brew"公司的独家赞助,在此我们隆重宣布BIG的演出将在7月8日带着大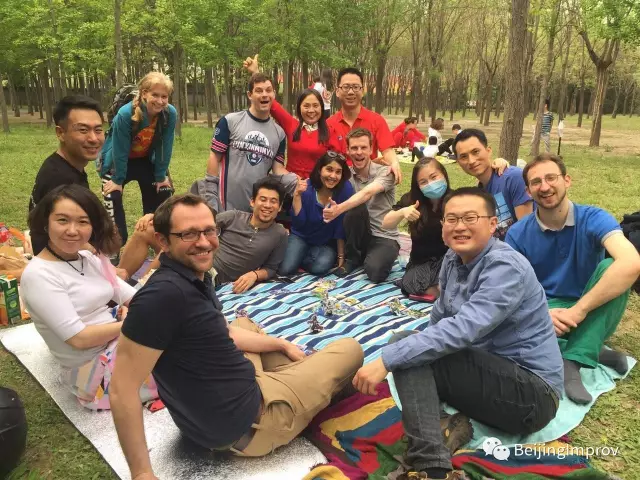 Summer has shown its most dramatic face, hot weather boiled, storms rolled, we shall not complain about it, we are gonna fight against it with toast and wine! We are honored to have BIG Brew as our sponsor for this show, here we announced BIG show back on 8th July for drinking and having fun. You are not only getting a free Big Brew beer, but also you can play many drinking improv game with BIG.
购票 Ticket
60 元人民币(含饮料) 扫码购票
RMB 60 Scan to Book (Includes one beer)

地点 Location
小经厂胡同65号,中美喜剧中心
US China Comedy Center
No.65 Xiaojingchang Hutong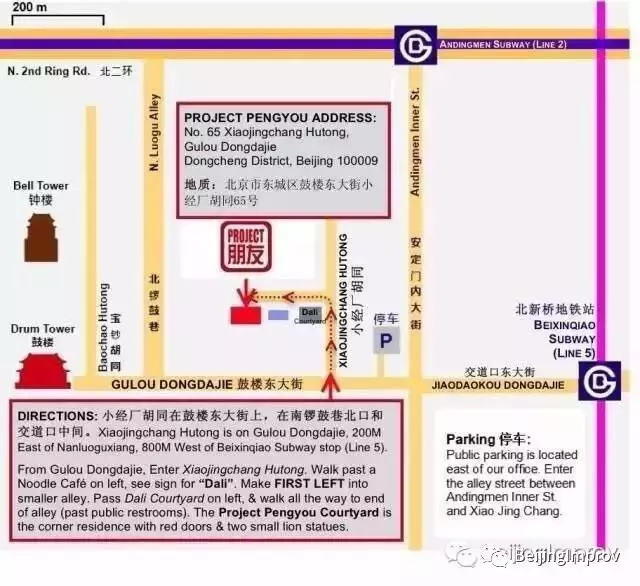 Not free this time? Don't worry. Beijing Improv brings three fabulous shows to the city every month. Keep tuned for the next show.
这次没空?没关系!北京即兴有三场月度演出,总有一场适合你。
Upcoming Shows and Workshops 近期演出及工作坊

英语表演组 | English Players
7月15日 晚8点 | Saturday, July 15, 8 PM
中美喜剧中心 | US China Comedy Center
免费的双语即兴戏剧工作坊 | Free Bilingual Improv Workshops
每周三8点 | Weekly on Wednesdays at 8pm
中美喜剧中心 | US China Comedy Center
Scan & Follow Us for Show Updates and Other Improv Happenings!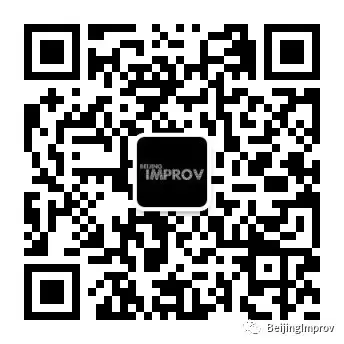 Beijing Improv strives to make Improv available to the the broader community. At Beijing improv we believe anyone should be able to join and experience improv, and we encourage you to contact us if the price of the ticket would be a limiting factor for you or your friends.
北京即兴致力于让所有人有机会接触到即兴文化。如果您或您的朋友因无法支付门票而无法观看我们的演出,请通过微信与我们联系。